Born on the sun of Hawaii islands in 2018. The Akuna-x® oversized cat eye, has conquered hearts since its initial launch. Now, it's gotten a makeover! Introducing new colors and an elevated redesign with quality in mind.
Hand crafted from recycled plastic.
Comes with a signature Hawaiian filter lenses, anti scratch coat and a Lifetime warranty.

Dimensions
Lens Width: 1.8". Lens Hight: 1.7". Bridge size: 0.7". Arms length: 5.5"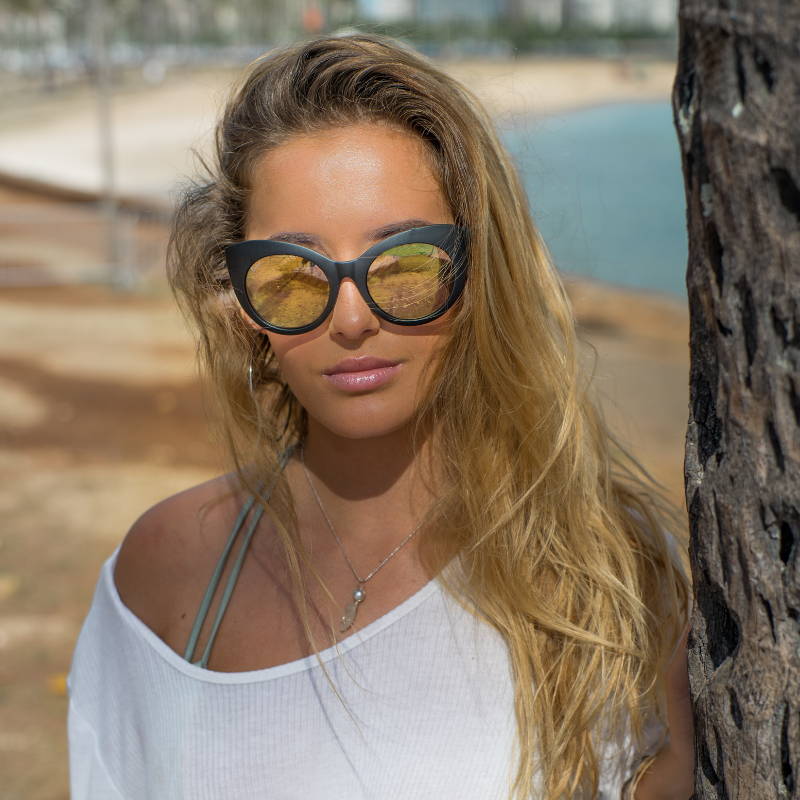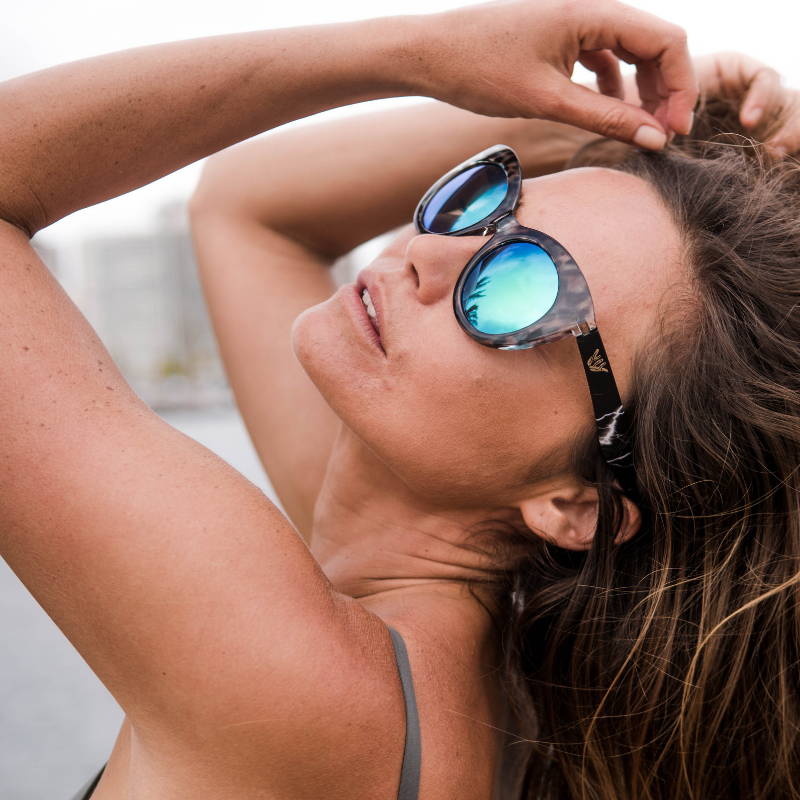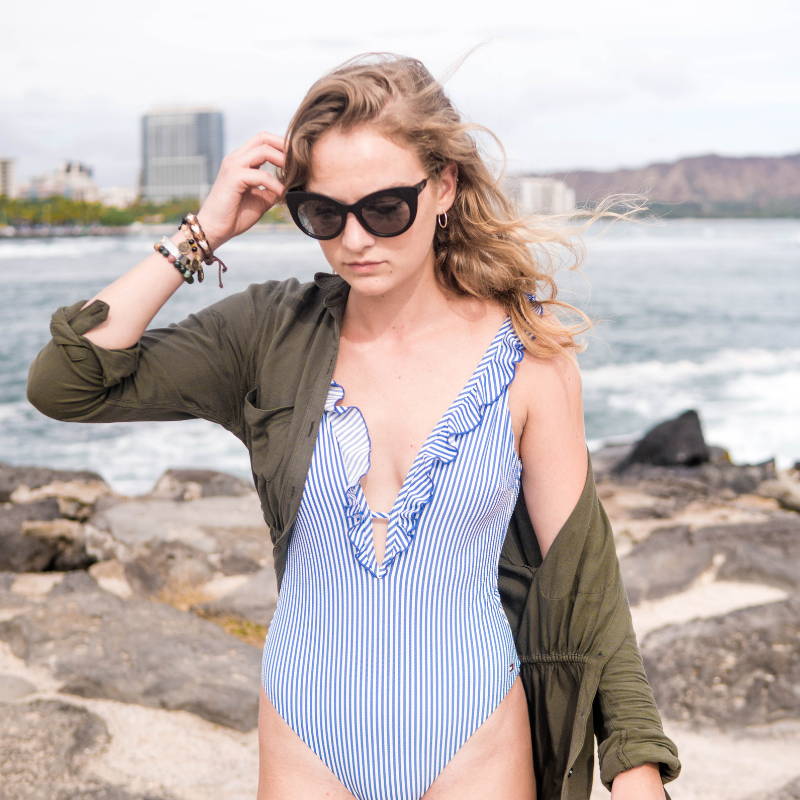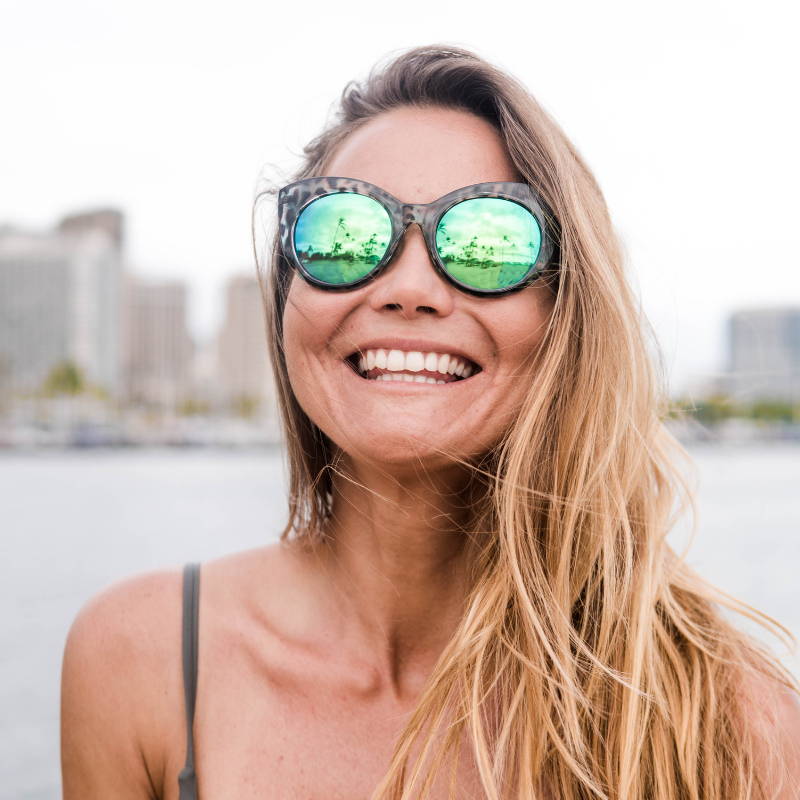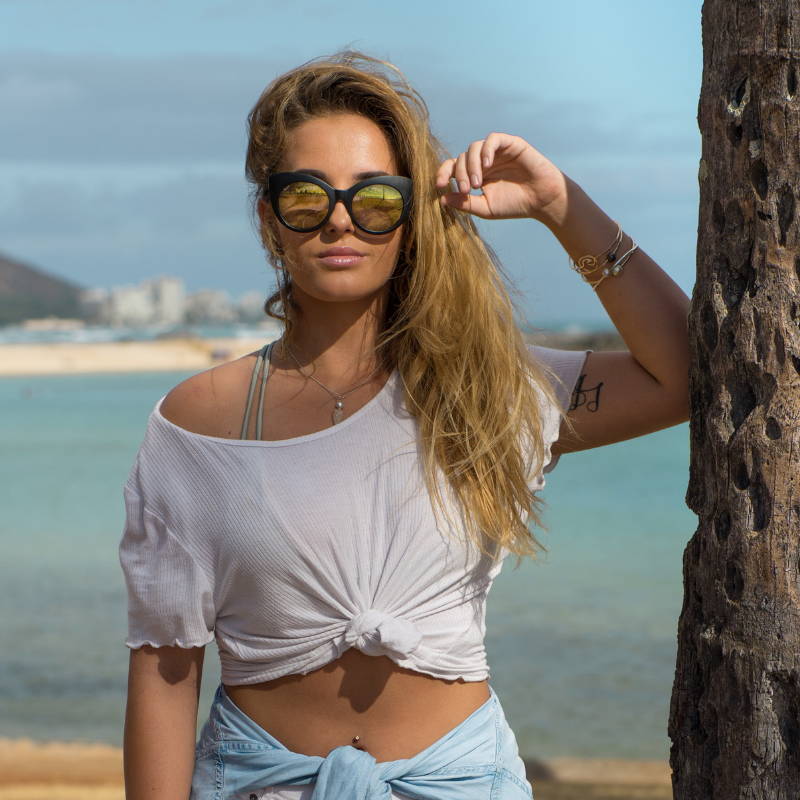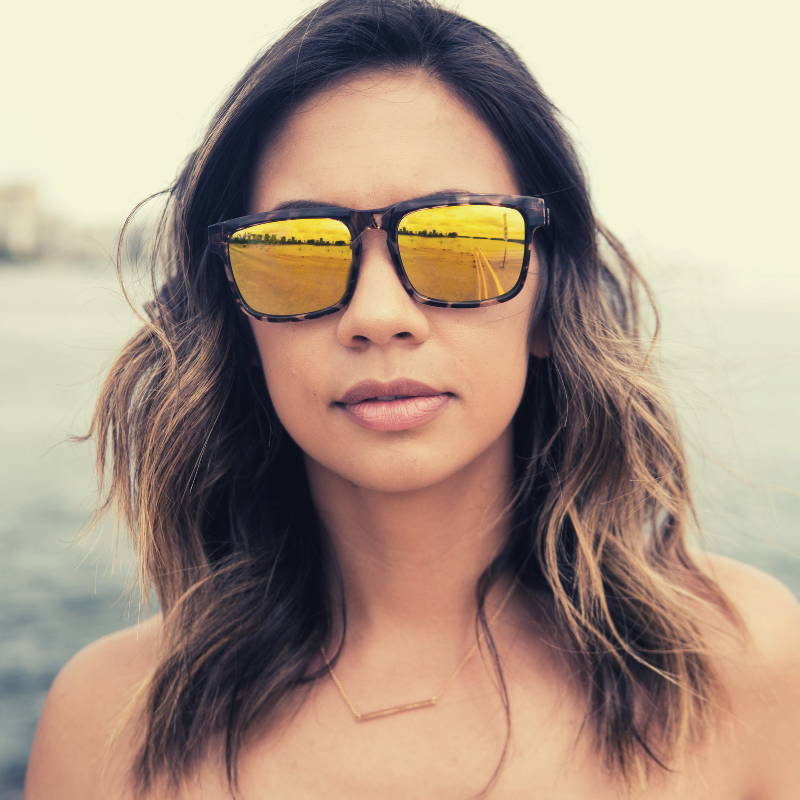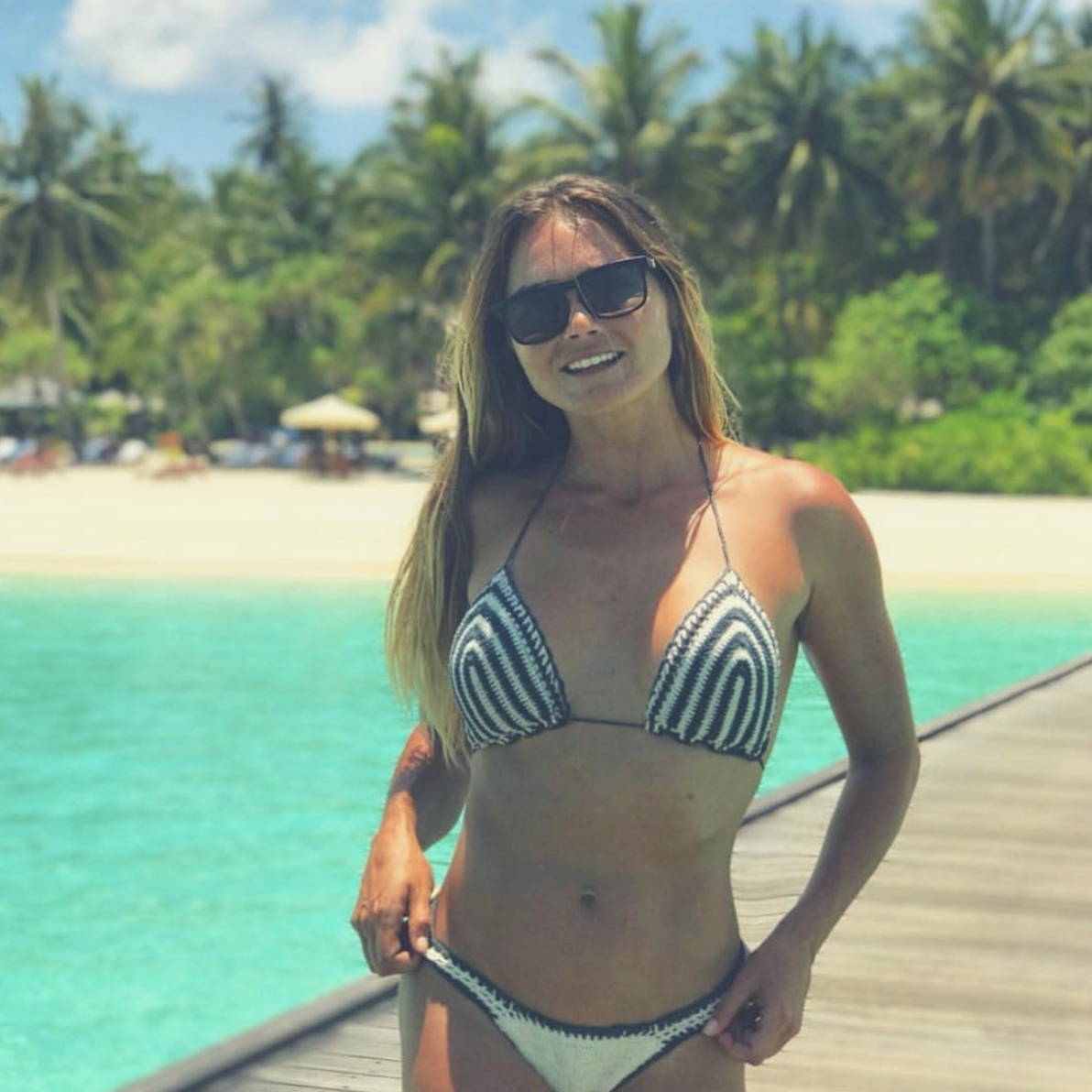 Akuna-x® frames are fully interchangeable.
You can change the Frame, Arms, or Lenses
any time you wan!

RECYCLED plastic into glasses
Turning our worlds waist into new pair of Shakas
From the first sketch to the final production , we abide by the highest standards in Fine Sunglasses production. Beyond the exceptional quality of each piece, our consideration and care is expressed in a profound commitment to responsible sourcing and sustainable practice.